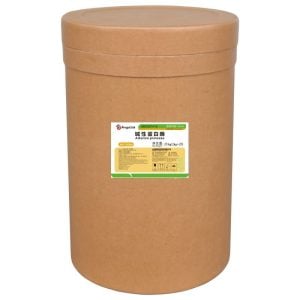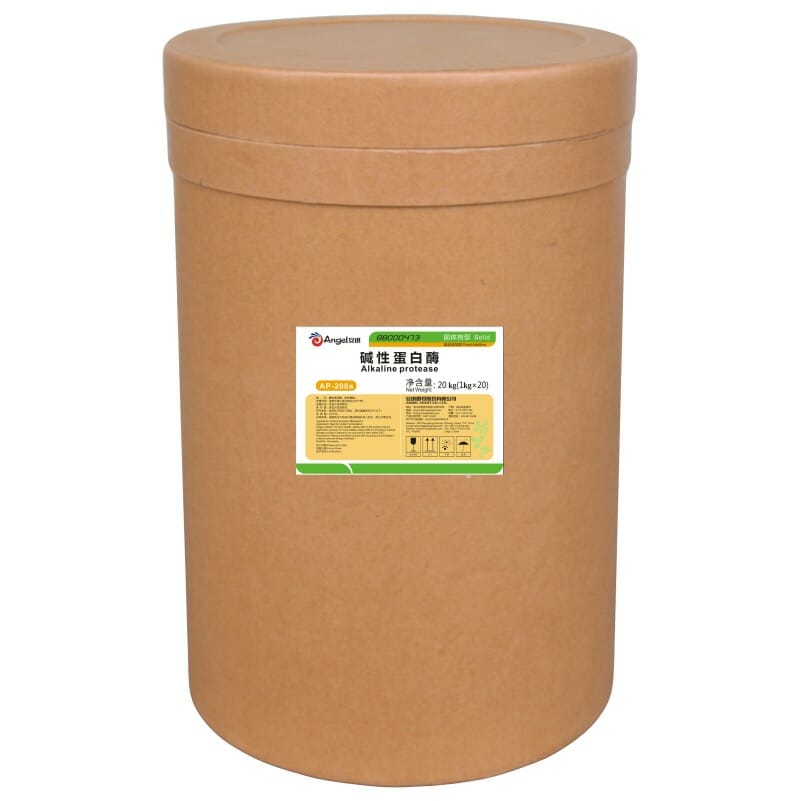 Want to buy Alkaline Protease in bulk? Enzymes.bio is a wholesale supplier for enzymes at competitive prices. As a manufacturer, we offer a variety of enzyme products.
Alkaline Protease AP-200a Description
Alkaline Protease enzyme (CAS Number: 9014-01-1) AP-200a is a food-grade enzyme produced by submerged fermentation from Baclicus lincheniformis which hydrolyzes macromolecule proteins and breaks them into free amino acids or peptides.  
Alkaline Protease Eenzyme AP-200a Characteristics
| | |
| --- | --- |
| Items | Solid |
| Physical Appearance | Light yellow to light brown powder |
| Density | ≥80%(mesh size 40) |
| Effective pH | 6.0-12.0 |
| Optimum pH | 9.0-9.5 |
| Effective Temperature | 40-60℃ |
| Optimum Temperature | 50-55℃ |
| Loss on Dry | ≤10% |
Features
A serine endo-proteinase, it can hydrolysis the macro-molecule protein into poly-peptide and amino acid.
The activity of alkaline protease is activated easily by metal ion Ca2+, Mg2+, Zn2+, Fe2+, it is insensitive to EDTA, heavy metal and sulfhydryl reagents,
The activity center includes serine, so the reagent acting on sulfonyl halide can make alkaline protease inactivation.
Applications
Food industry: Used in the hydrolysis of animal and plant proteins and seafood proteins into hydrolysates full of polypeptides or amino acids with unique flavor, thus producing corresponding seasoning products.
According to the different types of substrate and different substrate concentrations, the dosage of alkaline protease recommended is 1 ‰ – 3 ‰. To make the product combined with the substrate rapidly. It's recommended to dissolve it in processing water first and then add.
Specifications
Sealed in aluminum foil inner bag, with a paper outer barrel
Net weight 1kg:20bags/bucket.
Storage
Transport and store in cool dry place and avoid direct exposure to sunlight or moisture. Stored below 25℃ in original sealed package, activity of solid enzyme remains stable for a period of up to 18 months, for longer shelf-life please keep under 4℃.
During the storage and usage, avoid the contact with heavy‐metal ions (Fe3+, Cu2+,Hg+, Pb+) and oxidizer.
After using, please make sure the package is sealed if it hasn't been completely used.
Precautions
The Alkaline protease is a non-toxic, but long time contact with may irritate the skin and eyes. The dust may cause sensitization when inhaled. Please take precautions to avoid direct contact with the product. Rinsing thoroughly with a copious amount of warm water with soap in case of contact with the skin, Seek medical advice if lung irritation occurs. During the operation, a gauze mask and eyeshade are suggested to wear.