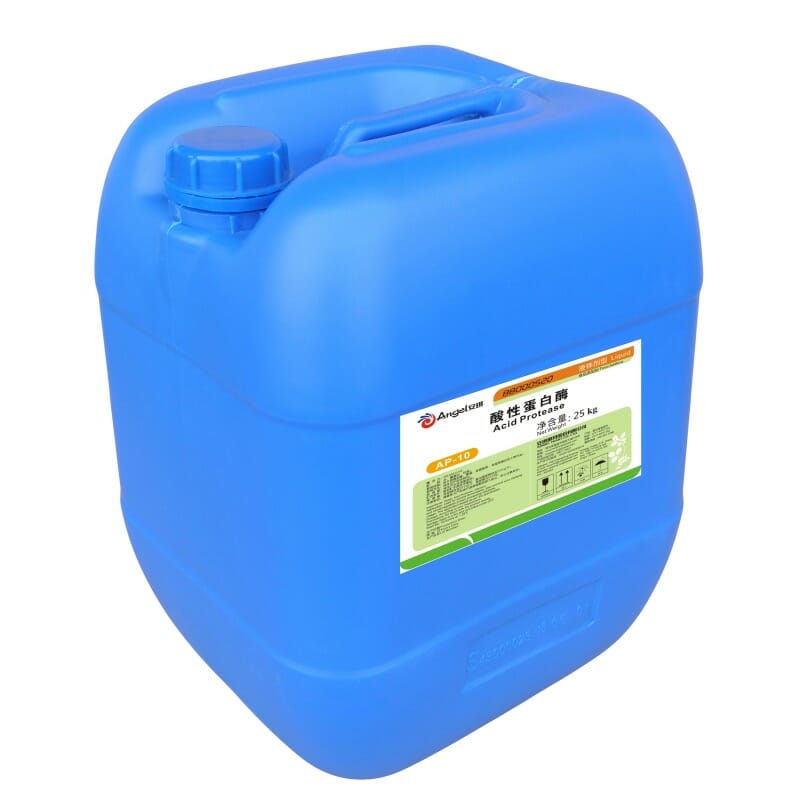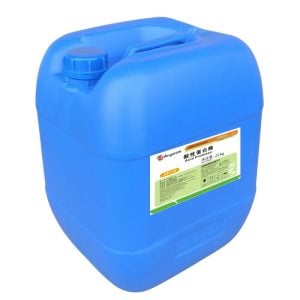 Wil je Zure Protease in bulk kopen? Enzymes.bio is een groothandel in enzymen tegen concurrerende prijzen. Als fabrikant bieden wij een verscheidenheid aan enzymproducten..
Zure Protease Beschrijving
Het Zure Protease enzymproduct (CAS-nummer: 9025-49-4) wordt verkregen door de gecontroleerde fermentatie van Aspergillus Niger. Het kan effectief eiwit hydrolyseren onder de lage pH-waarde. Het wordt veel gebruikt in de brouwerij en de productie van alcohol, voedselverwerking, voeradditieven, leerverwerking, enz.
Kenmerken
Naam: Zure Protease
Uiterlijk: bruine vloeistof
Effect van pH: het werkingsbereik ligt tussen pH 2,5 en 6,0; het optimale pH-bereik ligt tussen pH 2,5 en 3,5.
Effect van Temperatuur: de efficiënte temperatuurwaaier is van 30~50℃, is de optimale temperatuurwaaier van 40~50℃.
Eenheidsdefinitie: De hoeveelheid enzym die nodig is om 1 µg caseïne te hydrolyseren in één minuut bij pH3.0, 40 ℃ (U/g of U/ml).
Toepassingen en Gebruik
Bij de vervaardiging van alcohol voor graanvergisting is de aanbevolen dosering 10-15 eenheden /gram grondstof. Het wordt ook bepaald op basis van de grondstof en specifieke technieken.
Bij de vervaardiging van diervoeders en voedselverwerking is de aanbevolen dosering 5-10 eenheden /gram grondstof. Het wordt ook beslist volgens de specifieke voorwaarden van de klant.
Bij de vervaardiging van sojasaus, voeg het enzym toe voor 25 eenheden, bij de fermentatie van vaste gedistilleerde drank, voeg het enzym toe voor 20 eenheden.
Specificatie
vloeistof, 100.000U/mL
Verzegeld in Plastic Emmer; Nettogewicht 25kg/emmer.
Opslag
Het product indien opgeslagen bij 5~10℃cold opslag, de houdbaarheid is 12 maanden, onder garantie, gemeten activiteit niet minder duidelijke activiteit. Over houdbaarheid, kunnen de enzymen verminderen, maar kunnen nog worden gebruikt, zou het gebruik dienovereenkomstig moeten worden verhoogd.
Het product is bio-actieve substanties, zodat kunnen het zonlicht, de temperatuur, en de vochtigheid inactivering van enzymen veroorzaken. Daarom moet het product worden getransporteerd en opgeslagen op een koele, droge plaats. Vermijd directe blootstelling aan zonlicht of vocht. Magazijnen moeten schoon, koel en droog worden gehouden.
Voorzorgsmaatregelen
Het product is een bio-actieve stof, het inademen van stof of aërosols kan overgevoeligheid veroorzaken en kan allergische reacties veroorzaken bij gesensibiliseerde personen. Onnodig contact met het product en inademing van stof moet worden vermeden.
In geval van contact met de ogen of de huid, onmiddellijk spoelen met het getroffen gebied met veel water gedurende ten minste 15 minuten.
Enzymen – Acid Protease Enzyme CAS 9025-49-4