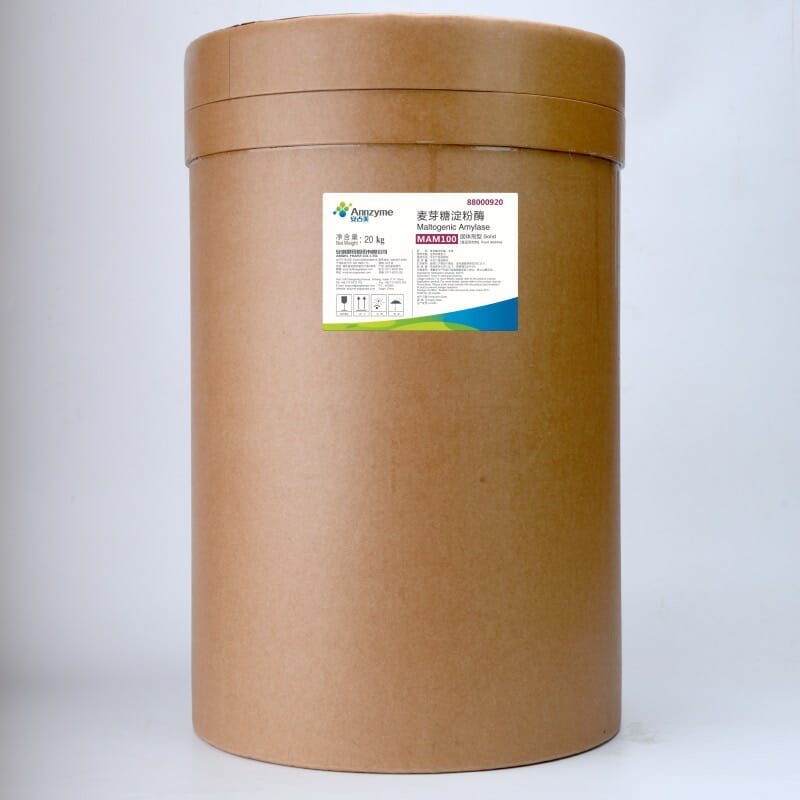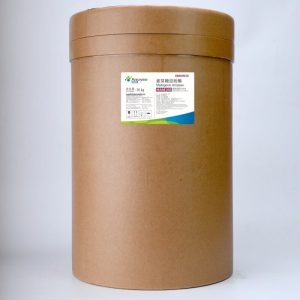 Wil je Maltogene Amylase enzyme in bulk kopen? Enzymes.bio is een groothandel in enzymen tegen concurrerende prijzen. Als fabrikant bieden wij een verscheidenheid aan enzymproducten..
Beschrijving
Maltogene amylase enzym (CAS-nummer: 9000-92-4) MAM100, dat is gemaakt van de beste stam van Bacillus subtilis via de Submerged fermentatie en extractie techniek. Dit enzym wordt specifiek gebruikt om de houdbaarheid en de kruimelzachtheid te verhogen en tegelijkertijd een hoge kruimelbestendigheid van bakwaren te behouden. Het wordt veel gebruikt in de bakkersindustrie.
Kenmerken
| | |
| --- | --- |
| Artikelen | Maltogene Amylase MAM100 |
| Fysieke verschijning | Grijs tot lichtbruin poeder |
| EG-Code | 3.2.1.133 |
| Optimale pH | 4.5~7.0 |
| Optimale temperatuur | 40~80℃ |
Functie: Maltogene Amylase in Baking
Houdt het broodkruimel vochtig;
Behoudt de zachtheid en veerkracht van de broodstructuur;
Verlengt de houdbaarheid van het product.
Gebruik
Toepassingsgebied
Geschikt voor broodverbeteraar.
Aanbevolen dosering
10-100 ppm (1-10.0g/100kg bloem)
Optimale dosering wordt bevestigd door meel natuur en bakken experiment.
Wijze van toepassing
Voeg het direct aan de bloem toe of voeg het samen aan de bloem toe na het mengen met andere doseringen.
Verpakking
20kg/vat
Opslag
Transporteren en opslaan op een koele, droge plaats en directe blootstelling aan zonlicht of vocht vermijden. Opgeslagen onder 25℃ in de originele verzegelde verpakking, blijft de activiteit van vast enzym stabiel voor een periode van maximaal 24 maanden. De houdbaarheid kan worden verlengd wanneer deze wordt opgeslagen bij 5 ℃.