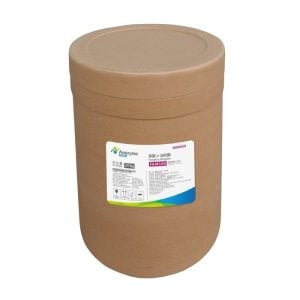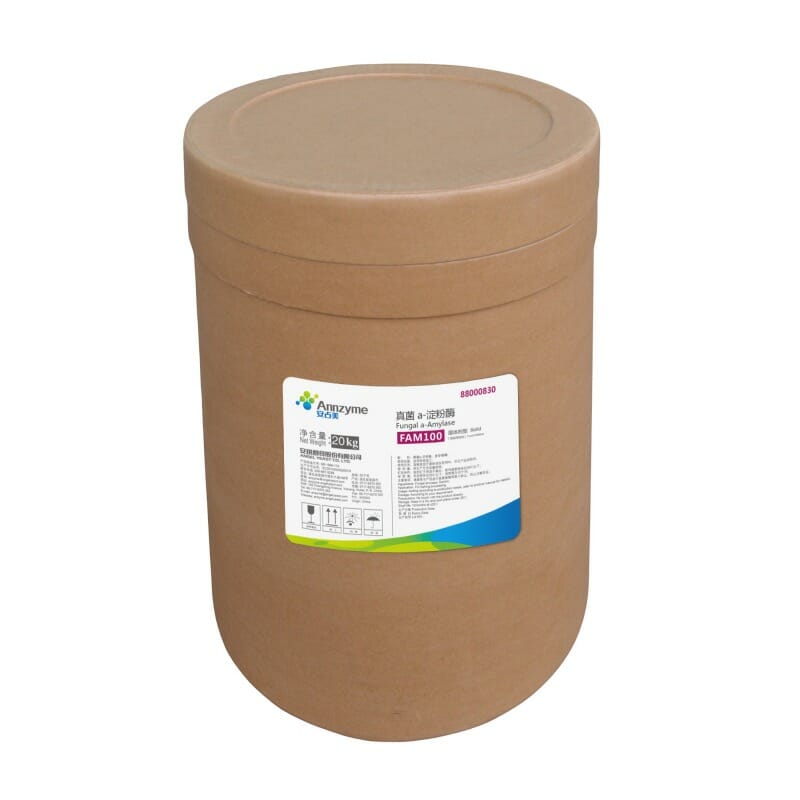 Want to buy Fungal Alpha Amylase enzyme in bulk? Enzymes.bio is a wholesale supplier for enzymes at competitive prices. As a manufacturer, we offer a variety of enzyme products.
Fungal Alpha Amylase Description
Fungal alpha-amylase (Fungal α-Amylase) (CAS Number: 9001-19-8) FAM100, which is made from the best strain of Aspergillus oryzae through the Submerged fermentation and extraction technique. It is endo-amylase, which can rapidly hydrolyze amylose and amylopectin in aqueous solution α-1, 4 glycosidic bond, generating high levels of maltose and a small amount of maltotriose, glucose, and other oligosaccharides. It is an enzyme widely used in the baking industry.
Fungal Alpha Amylase Enzyme Powder Characteristics
Items
Fungal α-Amylase
(Fungal Alpha Amylase)
Physical Appearance
White to gray powder
EC Code
3.2.1.1
pH
4.5-7.0
Temperature Rage
30-60℃
Fungal Alpha Amylase Enzyme Function
Accelerate the fermentation of dough, shorten the proofing time;
Improve and soften the inner structure of bread or steamed bun;
Improve the volume of bread or steamed bun, stabilize the surface and improver the crust color;
Standardization of flour in terms of diastatic activity.
Range of Application
Suitable for flour milling and bread flour improver.
Recommended Usage
5ppm~20ppm (0.5-2g/100kg flour)
Optimal dosage is confirmed by flour nature and baking experiment.
Method of Application
Add it into flour directly or add them into flour together after mixing with other dosing.
Package
20kgs/barrel.
Storage
Transport and store in a cool dry place and avoid direct exposure to sunlight or moisture. Stored under 25℃ in the original sealed package, the activity of solid enzyme remains stable for a period of up to 18 months. The shelf life can be extended when stored at 5℃.
More About Alpha Amylases
A-amylases are most commonly used in bakeries because of their taste development and anti-staling effect.
· They also have a positive effect on dough development.
Amylases can act on damaged or gelatinized starch.
Appropriate dosages of amylase can improve the dough and the end product.
Significant degradation of damaged starch by too high a-amylase concentrations leads to a sticky dough.
The volume and structure of the crumb improve with increasing amylase content added to the flour.
Amylases have a significant effect on gelatinized amorphous starch.