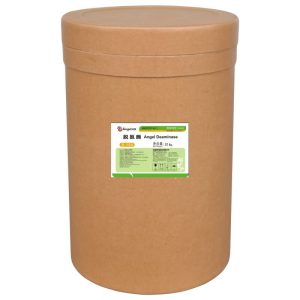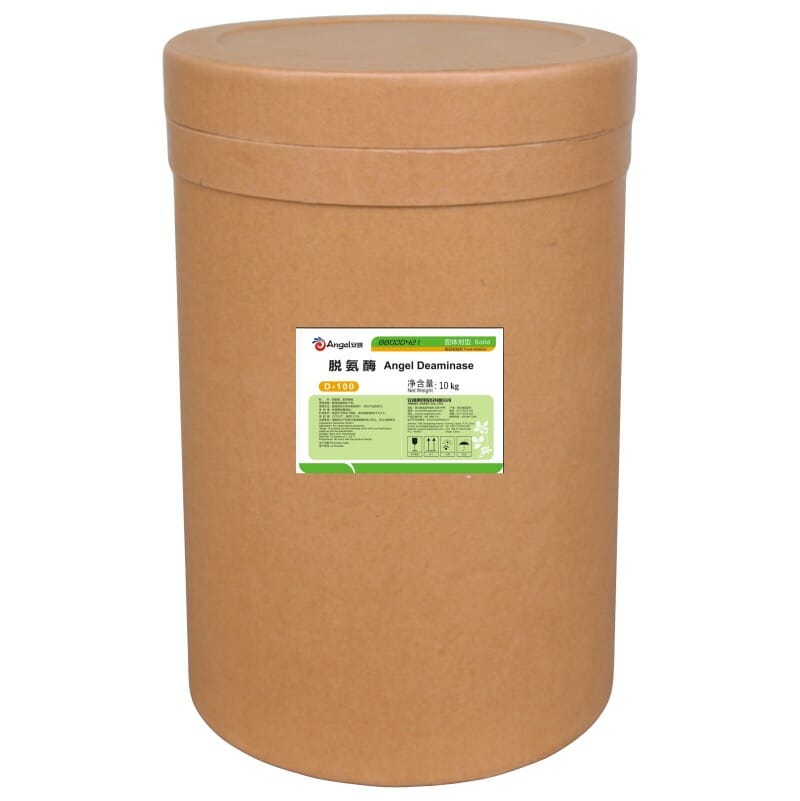 Want to buy Deaminase in bulk? Enzymes.bio is a wholesale supplier for enzymes at competitive prices. As a manufacturer, we offer a variety of enzyme products.
DESCRIPTION
Deaminase (CAS Number: 9026-93-1) D100 is an enzyme preparation derived from Honey Aspergillus fermentation. After dealing with the biological technology of extraction, microfiltration, ultrafiltration, freeze-drying, and refining, finally we get the enzyme preparation. The enzyme preparation is an amino hydrolase, amino of adenylate purine can be quantitatively stripped, and generate 5′-IMP and NH3.
CHARACTERISTICS
The optimum reaction pH is 5.6, and stable in the range of pH 5.0-7.0
The optimum reaction temperature is 50℃.
The Deaminase is no peculiar smell, efficient, and has better solubility and fluidity, is pale yellow to light tan powder.
MECHANISM
Under a certain temperature, pH value, and substrate concentration, Angel Deaminase can hydrolyze 5′-AMP to 5′-IMP. 5′-IMP is a flavor enhancer and nutrition enhancer, and the 5′-IMP together with 5′-GMP has a synergistic enhancing effect.
APPLICATIONS
Industrial production of 5′-IMP.
Industrial production of high 5′-IMP extract.
USAGE
According to the different types of substrate and different substrate concentrations, the dosage of Deaminase recommended is 0.4‰ – 1‰. To make the product combined with the substrate rapidly. It's recommended to dissolve it in processing water first and then add it.
The figure above shows that the conversion rate of AMP to IMP after two different companies' deaminase reaction under the conditions of AMP content of 50mg/g, T 50°C, pH 5.7, reaction time: 4h.
It was shown that at the same dosage, the conversion rate of AMP to ammonia deaminase was higher than the others.
SPECIFICATIONS
Activity: 100,000 U/g; Powder
Package: Sealed in aluminum foil bag, with a fiber outer drum
Net weight: 10kg*1 / bucket
STORAGE
The product should be kept in a dry place under 25℃ and avoid direct sunlight. Shelf time: 12 months. The shelf life can be extended if keeping the enzyme below 10℃.
PRECAUTIONS
The enzyme preparation is a biological product that contains large amounts of protein. The dust may cause allergy when inhaled. Please take precautions to avoid directly contacting the product.
In case of contact with the skin or eyes, rinse thoroughly with a copious amount of water. Seek medical advice if lung irritation occurs.